The 2016 local hosts: Yulia Kovas, Tatiana Tikhomirova, and Sergey Malykh.
The conference offers an unrivalled opportunity for those interested in intelligence to meet, present their research, and discuss current questions and applications. Welcome Letter here (pdf). And a welcome video here.
Conference Guides
PRESIDENT'S INVITED ADDRESS
Professor Douglas Detterman Case Western Reserve.
Intelligence research: 50 years of satisfaction View on YouTube! (Subscribe to see more like this!)
HOLDEN MEMORIAL ADDRESS FOR DISTINGUISHED JOURNALISM
DAVID EPSTEIN, author of The Sports Gene.
Reporting on individual differences: when intuition reigns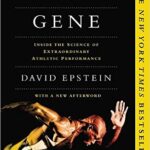 CONFERENCE & HOTEL
Key Dates:
Abstract electronic submission: 1 March – 2 April 2016
Abstract acceptance announcement: 30 April 2016*
Conference Travel Award application: by 5 May 2016
Travel Award decision announcement: 10 May 2016
Conference Early Bird Registration: by 15 May 2016
International Summer School Application**: 30 April – 16 May 2016
International Summer School Acceptance Announcement: 20 May 2016
*You will likely require a visa: Try and make travel plans in advance. Book a hotel to receive a visa "support voucher" (needed to apply for a Russian visa).
**Please note that you can only apply for the Summer school after you register for the ISIR conference.
_________
ACCOMMODATION
The hotel is Solo Sokos Hotel, Palace Bridge (map)
Important: Travel to Russia is straightforward, but requires from planning and, likely, a VISA. All needed information is linked here. Please book the conference hotel using Sokos Hotels_Reservation_form, which includes the conference code and provides a discounted rate.  Please send the form directly to the hotel, together with a copy of your passport photo page and request visa support vouchers for yourself and any accompanying persons.
ABSTRACT SUBMISSIONS
Abstract electronic submission: 1 March – 10 April 2016
Abstract acceptance announcement: 30 April 2016

There are two abstract submission forms:
Please note, only one first-authored presentation (paper or poster) will be allowed for each registered participant. All submissions will be peer reviewed. To be included in the program, it is necessary to be accepted and to register for the conference.
Poster presentation advice: Poster boards accept a maximum size poster of  841 x1189mm (34-inches  x 47-inches) wide. Portrait (Vertical) orientation is preferred.
REGISTRATION
The banquet (conference dinner) is included and will be held at the conference venue.
Payment may be made via MasterCard, Visa, or American Express. If unable to pay by credit card, contact Tim Keith at tzkeith@austin.utexas.edu.
Registration fees (in US-Dollars)
Conference rates:
Faculty

ISIR Status

By May 15

After May 15

Faculty and Postdocs
Member
$ 250
$ 440
Nonmember
$ 390
$ 600
Student
Member
$ 100
$ 250
Nonmember
$ 120
$ 345
Note: ISIR membership is $40 for regular members and $20 for students. Member can subscribe to the journal at the heavily discounted rates of $40 for electronic access/$60 paper + electronic access.
STUDENT AWARDS
Travel grants: A small number of travel grants will be awarded to graduate students who present at at the conference (poster or talk both eligible). Priority will be given to students with no other source of travel support or with particularly high travel costs. The maximum award is $1000 USD (for travel on the same continent) and $1500 (for travel from another continent).  Recipients of the award will be able to claim their expenses (providing receipts) following the conference attendance.
To apply, send an email by May 5th to Yulia Kovas.
Include your name, affiliation, any other sources of travel support, and whether you have previously received ISIR travel support. You should get an acknowledgement by return e-mail. If not, then follow this up. Announcements will be made on May 10th.
Prizes
John B. Carroll Award. This award is given to the student who presents the paper with the best methodology and includes a $500 cash award.
ISIR best graduate student presentation award This award is given to the graduate student who gives the best presentation and includes a $500 cash award.
FUTURE CONFERENCE SITES

The Board of Directors invites hosting proposals for future conferences. Please send expressions of interest and a request for proposal guidelines to the President-Elect  by March 1st. All proposals will be reviewed by the Board of Directors